Websites
Two versions of the website created for an online videogame gang who used to have fun playing PlayStation on the Italian Official PlayStation Community.
The websites were including the events, the profiles of the active members of the clan, an event schedule and lots more contents.
Sadly Sony has closed the Official Community, leaving just the Online Support opened so those websites are now unavailable.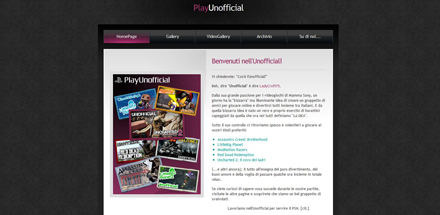 Website 1
Link not available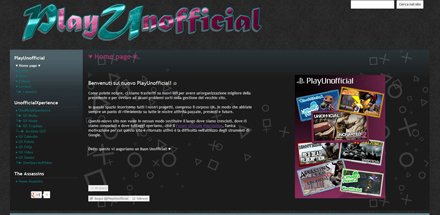 Website 2
Link not available